Dear Friends & Neighbors,
I want to sincerely thank you for giving me the chance to serve as your new council member! I was officially sworn into the Atherton City Council on Dec 17th.
As I mentioned, one of my priorities is to get your direct feedback to guide city policy. I will be writing periodically to alert you to key issues and ask for your feedback and participation in short surveys. 
The first issue on the plate is the regulation of gas leaf blowers. 
Those against gas blowers say: 
Gas blowers make a lot of noise, pollution, are a nuisance, stir up dirt, particles, and feces that cause health issues and negatively impact the environment. 
Those in favor of gas blowers say: 
Landscapers or residents will need to buy new equipment, there may be increased labor time and costs, non-gas blowers are less efficient, and battery-operated blowers require recharging multiple batteries. 
Taking The Oath 
What I thought it would be like…

What it actually was…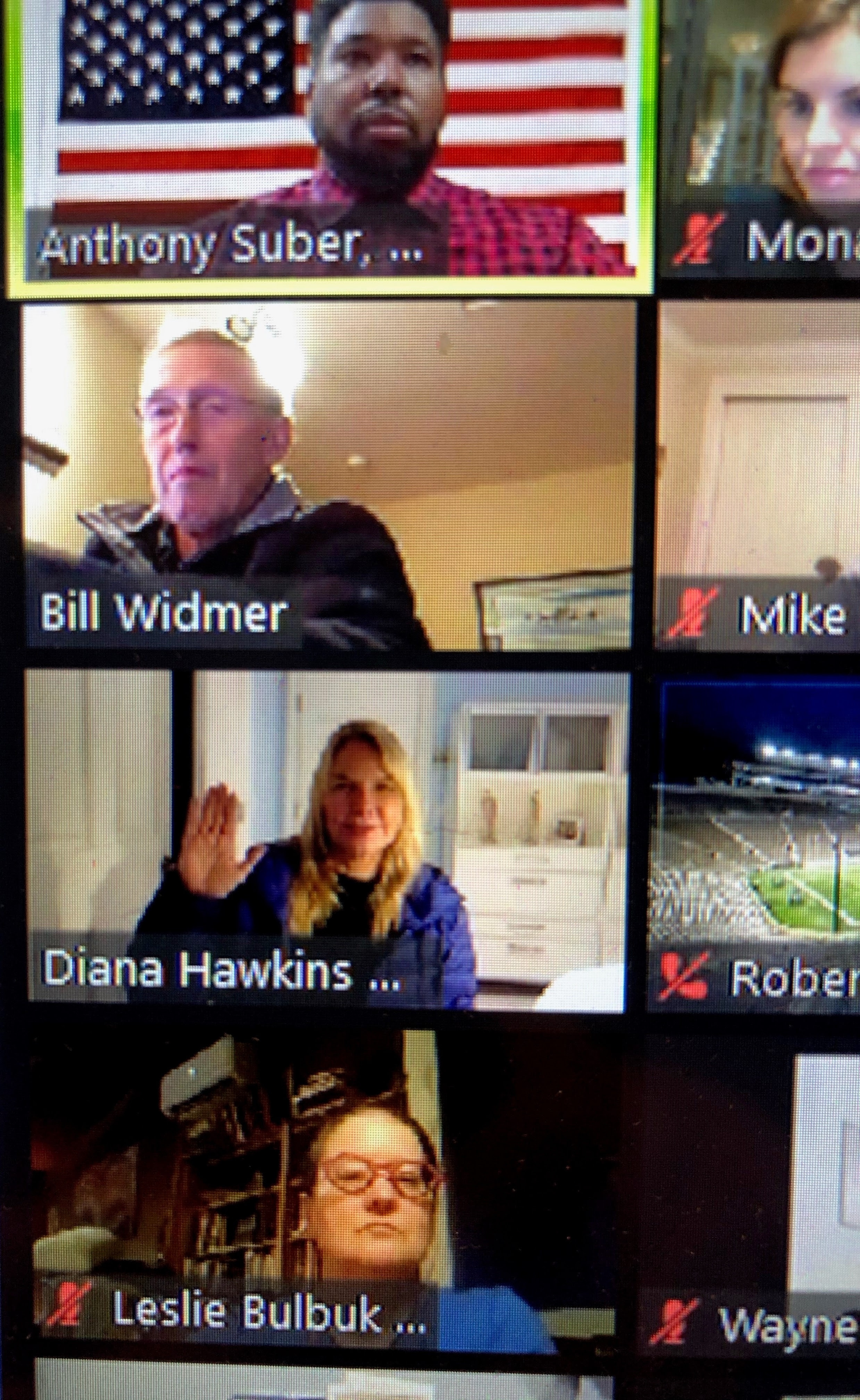 Survey — Please answer the 4 question survey below. 
1) Construction work hours are generally limited to 8:00 am to 5:00 PM, Monday through Friday. Do you think that all Leaf blowers (Gas and Electric)  should be limited to those same hours of operation?
Yes
No
No Opinion
2) Leaf blowers can stir up particulate matter (PM10 and PM2.5) that are known to cause adverse health issues. Do you think all leaf blowers (gas and electric) should be banned on Spare the Air days? 
Yes
No
No Opinion
3) Electric leaf blowers and battery-operated leaf blowers are typically quieter and do not create gas pollutants. Do you think we should require a transition (over a 1 to 2 year period) from gas to electric or battery-operated leaf blowers on residential property?
Yes
No
No Opinion
4) Gas leaf blowers can operate with a 2-stroke or 4-stroke engine. While 2-stroke engines are more powerful, 4-stroke engines are quieter and more environmentally friendly. If the use of gas leaf blowers remains permissible, do you think we should ban the use of 2-stroke leaf blowers? 
Yes
No
No Opinion
Please feel free to contact me at my new city email address:  
dhawkins-manuelian@ci.atherton.ca.us
I wish you all a safe and Happy New Year.
With much gratitude
Diana Hawkins Manuelian
Atherton City Council
Dr. Diana Hawkins Manuelian for Atherton City Council
Link Atherton living article
Link to Almanac News